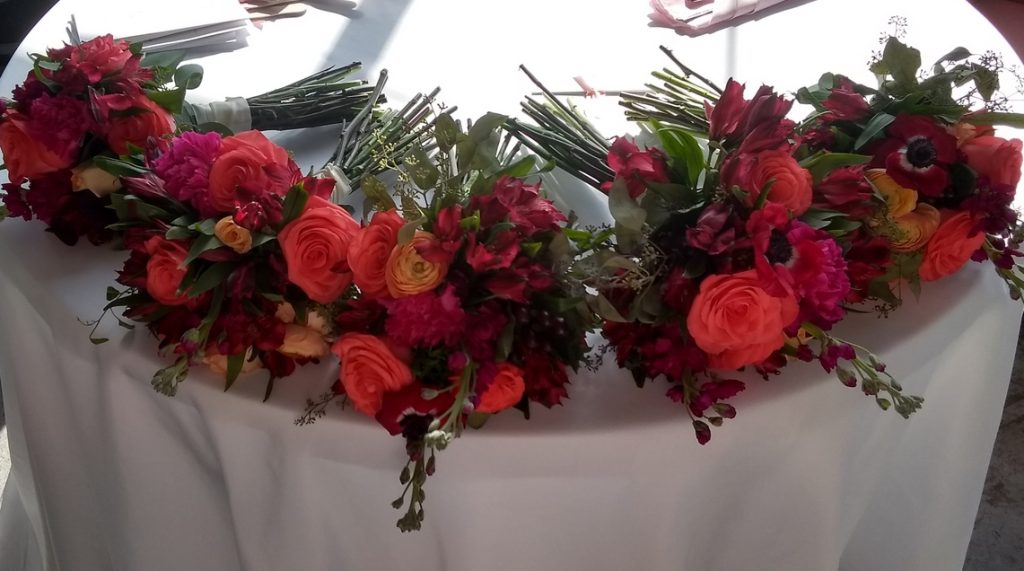 Flowers Enhance ANY Occasion
At Caroline's, we believe that flowers enhance every Celebration in so many ways- from birth and baptism, First Communions, graduations, parties, weddings, and celebrations of life. The uniqueness and mixture of colors and the different flowers themselves evoke many human emotions and transpire from ordinary to extraordinary. Flowers are timeless and help communicate the tone of the moment.   Using my previous background of 20+ years in interior design helps me to create luxury presentation florals from classic to quirky and fun arrangements. Using multiple varieties of flower blooms, buds, twigs, berries, and sometimes items such as artichokes and grapes, etc. and other indigenous items become invaluable in order to create gorgeous naturalistic creations. The mixture of different components in any design will bring out the natural beauty of the other flowers.  
Specialty Items Matter!
Smaller bouquets, corsages, boutonnieres, and nosegays are very important in establishing the branding of the shop so that clients and return customers know what to expect from your business. The custom ribbons, cards, tissue, and labels are integral parts of what makes the personality of the florals from Caroline's so special! It is our responsibility to make sure that we use the freshest flowers and that any special items that go into the arrangements are worthy of use. We use specialty items to enhance our work. The size and shape of the bouquets are determined by questioning the clients to do the very best job we can do for them. Because the shop is literally behind our home, we are almost always available for service.
Not Just Fresh Flowers
The ship was making her way steadily through small waves which slapped her and then fizzled like effervescing water, leaving a little border of bubbles and foam on either side. The colorless October sky above was thinly clouded as if by the trail of wood-fire smoke, and the air was wonderfully salt and brisk. Indeed it was too cold to stand still. Mrs. Ambrose drew her arm within her husband's, and as they moved off it could be seen from the way in which her sloping cheek turned up to his that she had something private to communicate.